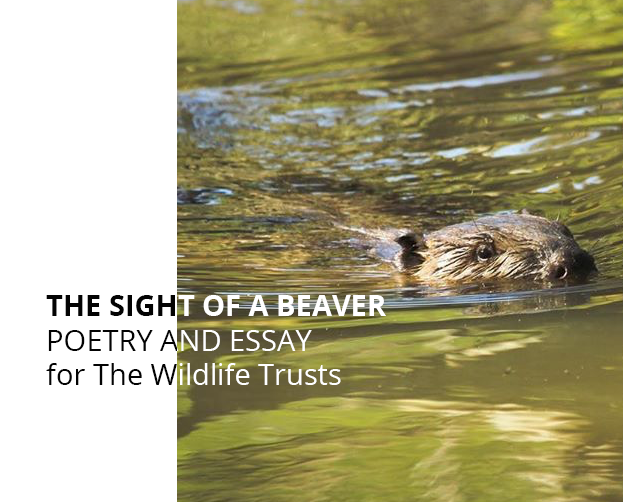 A poetry collaboration with The Wildlife Trusts and 26 Writers that expanded into two spoken-word performances, four features, an illustrated short, photo series and, coming early 2021, a book. "The Story's Not Over" highlights our vulnerable species, raising vital funds for The Wildlife Trusts. We need to act fast.
The sight of a beaver
Ripples spill out across the pond
and beaver cruises into view
suspicion in her eye—
as if dispatching peaceful creatures was still a sport for hat-makers
—she dips beneath the surface
Motes twist in ribbons of shadow
and the quiet puts another mile between here and the A30
McDonalds and 18-wheelers
From her kingdom,
water lapping at the jamb,
the web-foot engineer
invites us to save tomorrow
gnaws, digs, builds
better to show than tell—
the master knows
––that even at the brink of excess
from the actions of one dedicated soul
generations can flourish
the way ripples spill out
–
For a glimpse into the photo series and creative storytelling, see one of the full features here.
For millions of years, river systems have been under the stewardship of beavers. If not for the profit or biodiversity they bring, don't we owe them something as fellow creatures of the beautiful world we live in?
There's profound simplicity in the reminder that, as much as we see nature as a resource, we are part of it. Animals among animals.
"As part of the 26 Wild project, 56 writers are bringing to life the plight of endangered UK wildlife through a series of centenas and essays. The first of which is this beautiful essay by Samuel Crosby."
Performed for members of 26 Writers and The Wildlife Trusts.
---
More recent work